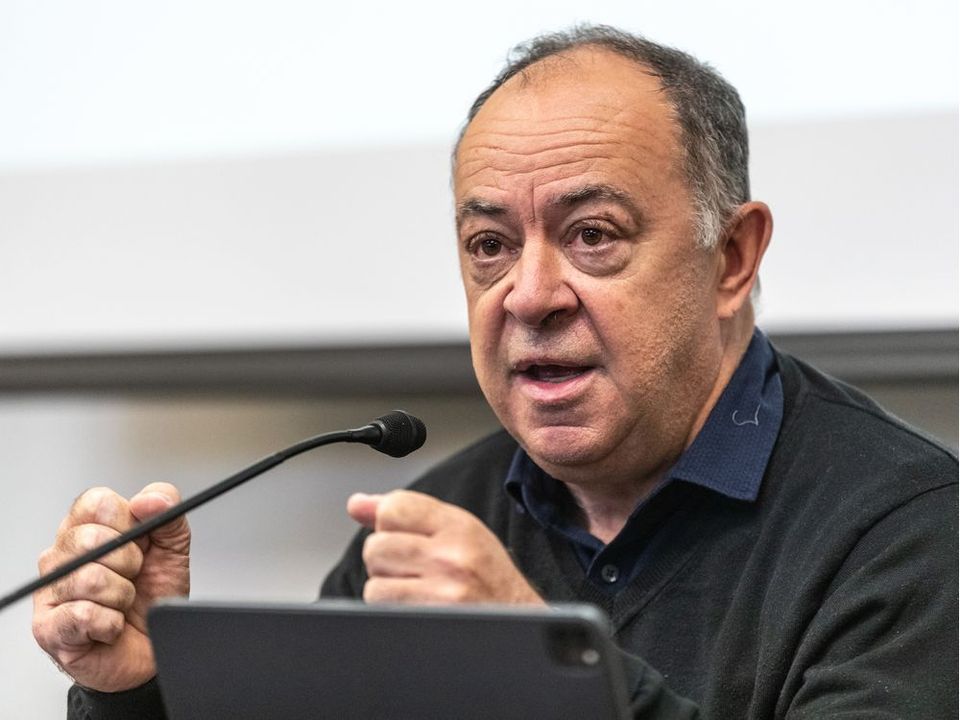 Under certain conditions, health-care workers in Quebec who have tested positive for COVID-19 will be allowed to return to work, Health Minister Christian Dubé announced Tuesday.
The details of those conditions, which Dubé said will depend on priority and risk management, will be announced in the coming days.
The decisions will be made "case by case, region by region, hospital by hospital, CHSLD by CHSLD," he said.
"Omicron's contagion is so exponential that a huge number of personnel have to be withdrawn and that poses a risk on the network capacity to treat Quebecers."
Dubé said the Health Ministry met with public health, health-care unions and associations ahead of the announcement.
He added that in past waves, health-care staff who had been exposed to COVID-19 were swiftly identified and removed from work, but that the high level of vaccination among personnel — 98 per cent are fully vaccinated — has enabled the ministry to shift the paradigm surrounding infected workers.
In a statement released Tuesday, Quebec's largest union representing health-care workers, the Fédération de la santé et des services sociaux (FSSS-CSN), said it fears the new measure could put more workers at risk.
The union instead called on the government to implement measures such as staff screening, limiting workers moving between centres, and improving ventilation.
"The network is not prepared to deal with the risks of the government's decision to bring asymptomatic infected staff back to work," union president Réjean Leclerc said in a statement. "The poor management of the pandemic is once again putting the network's staff at risk and therefore patients at risk."
Dubé also announced a new group of Quebecers will become eligible for booster shots as of Wednesday, including school staff, community health and social service groups, public security workers, food inspectors and slaughterhouse workers.
The general population below the age of 60 will be able to book boosters between Jan. 4 and Jan. 21 depending on their age. The priority will operate similarly to how it did for the first two doses of vaccine, in five-year intervals.
Booster dose appointment eligibility
Dec. 29, 2021:

school staff
public security workers
social organizations in the health and social services sector
certain employees working in the agriculture, fisheries and food sector (inspectors and slaughterhouse staff)
private sector health workers and other health workers (social economy companies providing home services, palliative care, etc.)

Jan. 4, 2022: Ages 55-59
Jan. 6, 2022: Ages 50-54
Jan. 10, 2022: Ages 45-49
Jan. 12, 2022: Ages 40-44
Jan. 14, 2022: Ages 35-39
Jan. 17, 2022: Ages 30-34
Jan. 19, 2022: Ages 25-29
Jan. 21, 2022: 18 and older
This story will be updated. 
Related Tags