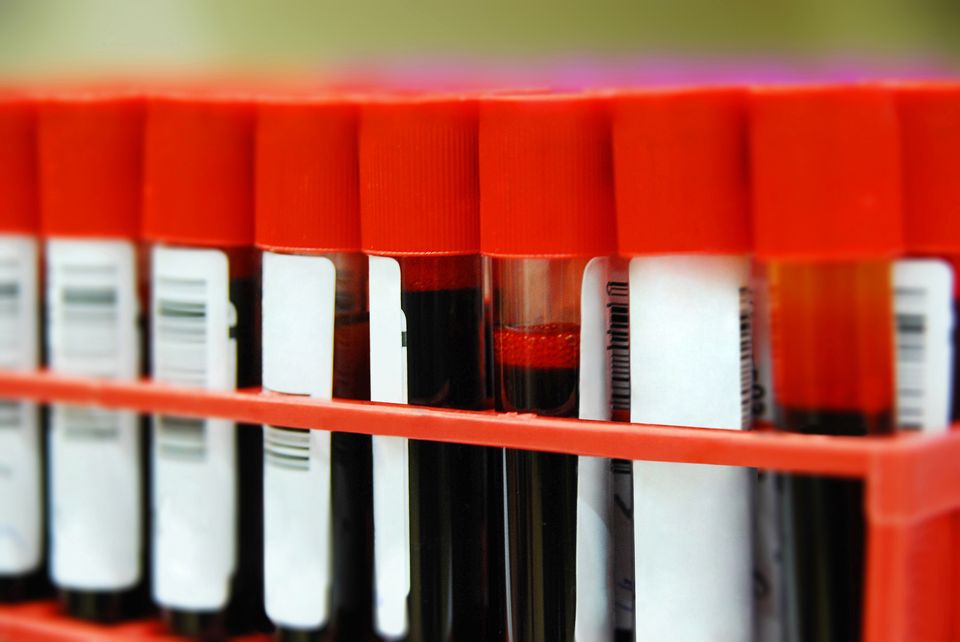 This story was originally published on June 11, 2020 and has since been updated.
Depending on what type your blood is, you may have a lower risk of getting COVID-19, according to two new studies published by the American Society of Hematology.
A Danish study of 473,654 people found only 38.4 per cent of people with blood type O tested positive — even though O-types make up 41.7 per cent of the population in a control group of 2.2 million.
Another study from Canadian researchers looked at 95 critically ill COVID-19 patients who needed mechanical ventilation and found 85 per cent had the blood types A or AB, compared with patients with blood types O or B, which was 61 per cent. They also found that people with blood type A or AB stayed longer in the intensive care unit, with a median of 13.5 days, compared to people with blood type O or B, who had a median stay of nine days.
This further evidence adds to a body of preliminary research that have shown that people with O blood type are less likely to be hospitalized and test positive for COVID-19 than people with A, B, or AB blood types.
In a preprint report — meaning it hasn't been peer-reviewed yet — published in June, researchers compiled data of nearly 2,000 patients hospitalized for COVID-19 in Italy and Spain. They found people with type A blood had increased risk for respiratory failure and while type O blood had a protective effect.
This doesn't mean people with type O blood are completely protected, some people with type O blood still experienced respiratory failure. But for people who know they have type A blood, they should continue to take extra precautions to prevent COVID-19.
Biotechnology company 23andMe also has preliminary data on more than 750,000 people that found that people with O blood type are between 9 to 18 per cent less likely to test positive for COVID-19 than others, making them the lowest blood group to report a positive test for COVID-19.
Even among people who work jobs that increase their exposure to COVID-19, like healthcare and frontline essential workers, those with O blood types were 13 to 26 per cent less likely to test positive.
These results have not yet been published in a peer-reviewed journal and the study is still ongoing. Those interested in signing up as a study participant can register to join.
Related Tags
Consistent with earlier preliminary research
In a preprint study published on March 27, researchers from China looked at the blood types of 2,173 patients with COVID-19 from three hospitals in Wuhan and compared it to the blood type of 23,386 people from Shenzen and Wuhan who did not have COVID-19. Jiao Zhao, from the Southern University of Science and Technology, Shenzhen, along with colleagues found that people with O blood types (O-negative and O-positive) had a lower risk of getting the infection compared with non-O blood types.
The preprint also shows that people with A group blood types (A-positive, A-negative and AB-positive, AB-negative) were at a higher risk of contracting the disease, compared to people with non-A-group blood types.
In another preprint study, published on April 10, American researchers looked at the blood types of 1,559 patients tested for COVID-19 at New York Presbyterian hospital. Of the 682 people who tested positive, they found that people with A-positive and A-negative blood types were 33 per cent more likely to test positive than other blood types. People with O blood groups were at decreased odds for testing positive. The study only had 68 people with AB blood types, but they found those with AB blood were also less likely to test positive for COVID-19.
These results are also consistent with research on blood type and Severe Acute Respiratory Syndrome (SARS), another a viral respiratory illness caused by a coronavirus. In 2005, Hong Kong researchers found hospital workers with O blood types had a significantly lower chance of becoming infected with SARS.
It's still unknown how specifically blood type could increase or decrease a person's risk for the novel coronavirus. Research has shown that blood type can determine the antigens on the surface of blood cells that could produce antibodies to fight pathogens. Natural anti-blood group antibodies, like anti-A antibodies, inhibit the SARS coronavirus (SARS-CoV) from adhering, leaving those with O blood group were less susceptible and those with A blood group more susceptible.
Given the similarity between SARS-CoV and COVID-19's virus, SARS-CoV-2, Zhao's team suggests the same might be happening this time around. However, still a hypothesis and further studies will be needed to prove this.
dduong@postmedia.com | @dianaduo
Don't miss the latest on COVID-19, reopening and life. Subscribe to Healthing's daily newsletter COVID Life.