The province is in a sprint to the finish to administer the first dose of COVID-19 vaccines, so Quebecers should continue to obey the curfew and other rules until then, Health Minister Christian Dubé told a television audience on Sunday evening as an earlier curfew went into effect in Montreal and Laval and protesters in Old Montreal set fires and smashed store windows.
Police responded with tear gas in a bid to control the crowd, who were purportedly protesting Quebec Premier François Legault's decision to roll the city-wide curfew back from 9:30 to 8 p.m. The move, previously replicated in other COVID-19 hot spots across the province, took effect in Montreal and nearby Laval on Sunday.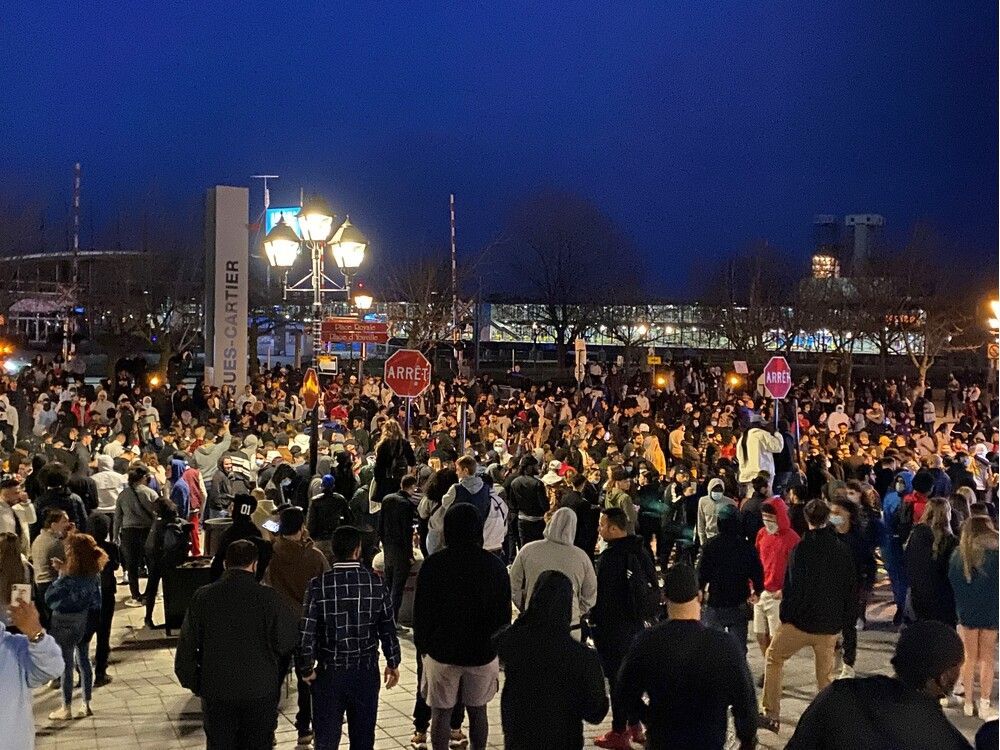 The protest began in relative calm, with a mostly young crowd dancing to music from loudspeakers while lighting fireworks and chanting, "freedom for the young."
But the festive atmosphere quickly turned violent as a few protesters lit a garbage fire in Montreal's Jacques Cartier Square, which was met with tear gas from riot police.
Police soon rushed the crowd, prompting dozens of protesters to scatter and cause mayhem down the cobblestone streets of Montreal's tourist district.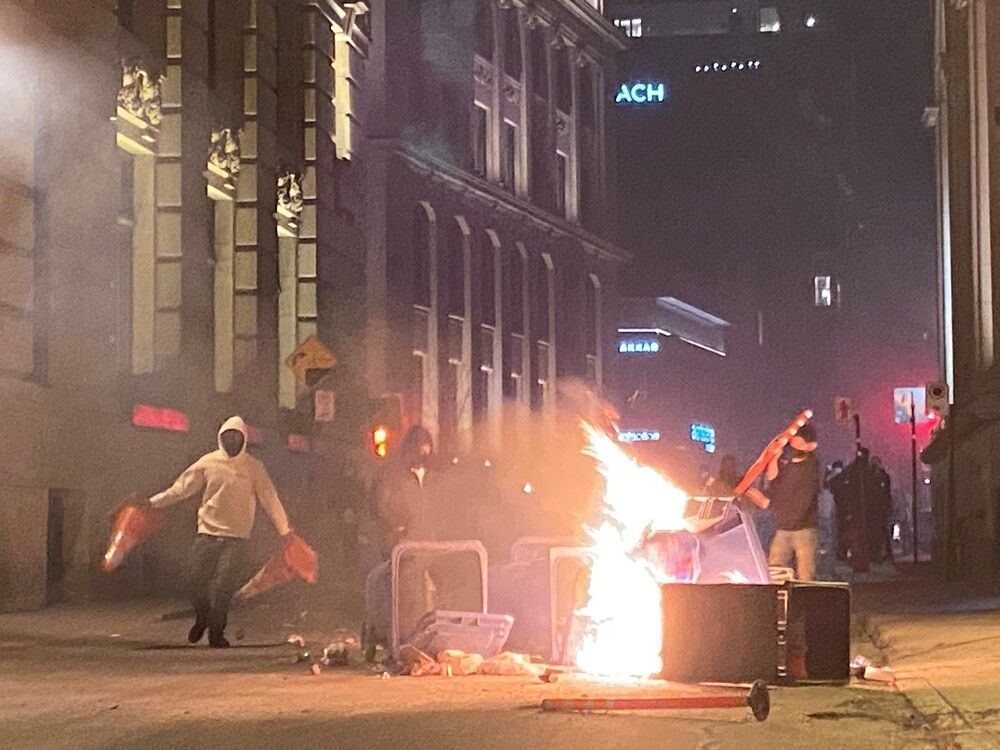 They lit garbage fires at many intersections and seized projectiles from city streets, hurling them at nearby windows and shattering many.
A spokesperson for Montreal police said she couldn't offer any comment on the protests, describing them as a continuing situation. She said more information would become available as things stabilized and police on the scene could file their reports.
A few protesters were still out on the streets at around 9:30 p.m. throwing glass, breaking city infrastructure and running from police. Sirens rang through the streets as firefighters put out the many small blazes lit along Old Montreal's alleys and narrow roads.
Several politicians denounced the destruction on social media.
Dubé told Tout le monde en parle, a Radio-Canada talk show, he was aware of the protest taking place simultaneously. He urged the public to continue respecting the government's regulations while it works to meet its goal of offering at least the first dose of vaccine to every Quebecer who wants it by June 24.
"I understand that people are tired," he said. "What I'm telling people is there are 75 days left. Look at this as a final effort. … We can see the finish line of June 24."
Last week, Premier François Legault announced a tightening of public health measures, including moving the curfew from 9:30 p.m. to 8 p.m. in Laval and Montreal, as case numbers began climbing again.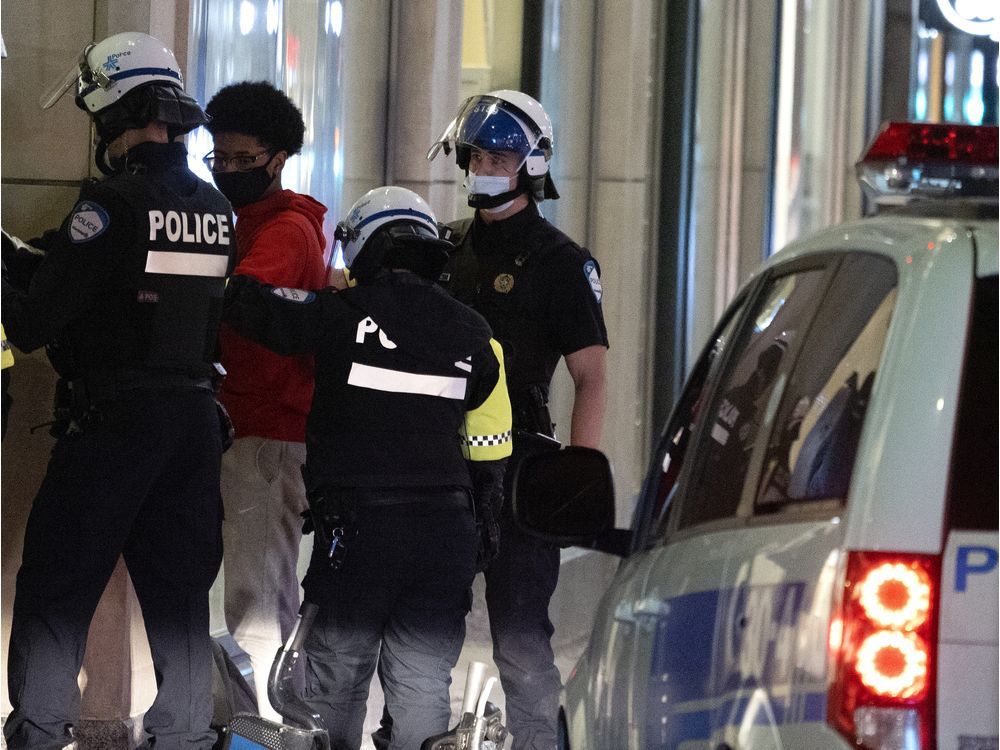 The government still expects to fulfill its vaccine promise by June 24, Dubé said. He noted that about 50,000 people a day are being vaccinated.
Dubé also acknowledged the government made comprises with its regulations and what to open and close.
"With hindsight we can always say could we have done it differently," he said. But the government has tried to strike a balance between physical health and mental health, he said, particularly during this third wave of the pandemic.
"We had to make compromises sometimes," he said. Still, he said, Quebec appears to have come out of it ahead of Ontario, where the daily count has exceeded 4,000 new cases.
Related Tags