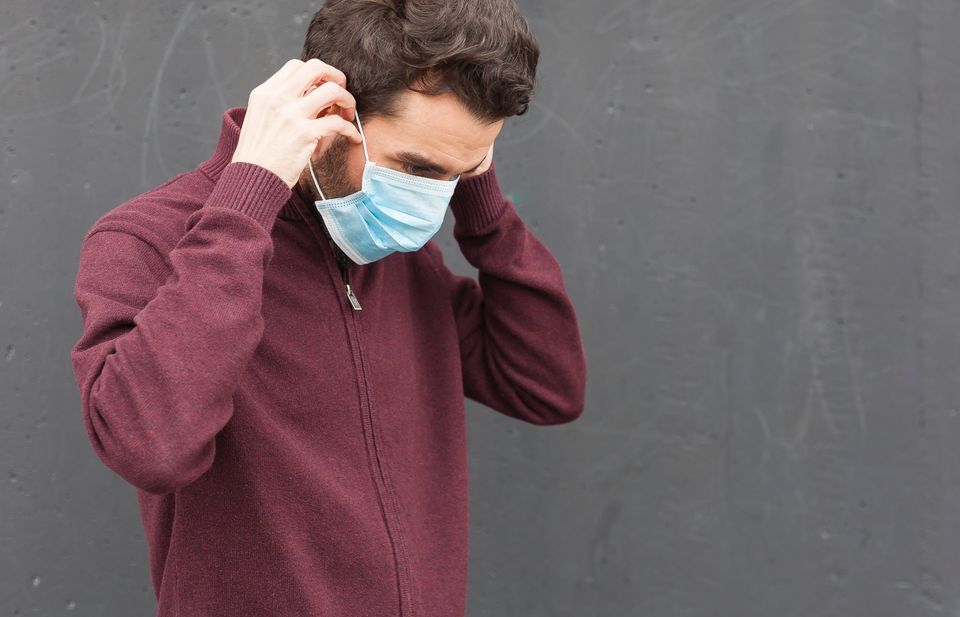 If the risk of death isn't enough to get people to mask-up during the pandemic, perhaps a threat to their sex lives will do the trick. That's certainly the hope of Dena Grayson, an infectious diseases expert who caused a stir on social media Friday by telling NBC 5 Chicago that the lingering symptoms of COVID-19 can include erectile dysfunction.
"We now know that people can have long-term health effects from this virus, neurologic complications, and now — for men who are watching this — there is some real concern here that men could have long term issues of erectile dysfunction from this virus, because we know that it causes issues in the vasculature," she said.
"This is something that is of real concern."
The so-called long-haul symptoms of COVID-19 are continually being updated as the pool of infected people expands at a seemingly unstoppable pace, but erectile dysfunction has not yet risen to the level of other known consequences, such as brain fog, lung abnormalities and organ damage. While it's just a matter of time until the full effects of the virus are known, the science so far, as documented in the Journal for Endocrinological Investigation, should be a growing concern for at least half the population.
"Despite being a trivial matter for patients in intensive care units, erectile dysfunction is a likely consequence of COVID-19 for survivors, and considering the high transmissibility of the infection and the higher contagion rates among elderly men, a worrying phenomenon for a large part of affected patients," a team of researchers concluded over the summer.
The ability of the virus to interfere with vascular and cardiovascular health should not be understated as the pandemic runs its course, they said, adding that testicular damage caused by infection can pose a risk to reproductive function.
"These findings can be extremely relevant for male sexual health: Indeed, based on these premises, there is quite enough evidence to hypothesize that consequences of COVID-19 can extend to sexual and reproductive health," the team concluded.
Even if the virus doesn't directly dampen a man's spirits, the waves of stress the pandemic is producing might achieve the same result. "Not being interested in sex during a global crisis is completely normal," Sarah Melancon, a sociologist and clinical sexologist, told Healthline. "Survival stress sends the body into a state of fight or flight, so the only thing that matters is survival, not procreating."
The libido isn't helped by the fact that rolling lockdowns have made it more difficult for people to exercise or keep their dietary habits where they should be. Couples may also be seeing a little too much of each other while in lockdown, something that can also take a toll on intimacy. Fortunately for most, these effects are temporary and should fade once the pandemic is eventually in the rear-view mirror.
But this may not be the case for long-haul COVID-19 sufferers, who can have enduring difficulty rising to the occasion. "Thus far the vast majority of people do seem to recover from this virus but as time goes on and more and more people are infected, we're going to unfortunately see more and more of these long-term negative consequences of infection," Grayson said.
Dave Yasvinski is a writer with Healthing.ca
Related Tags
Don't miss the latest health news. Subscribe to Healthing's daily newsletter.