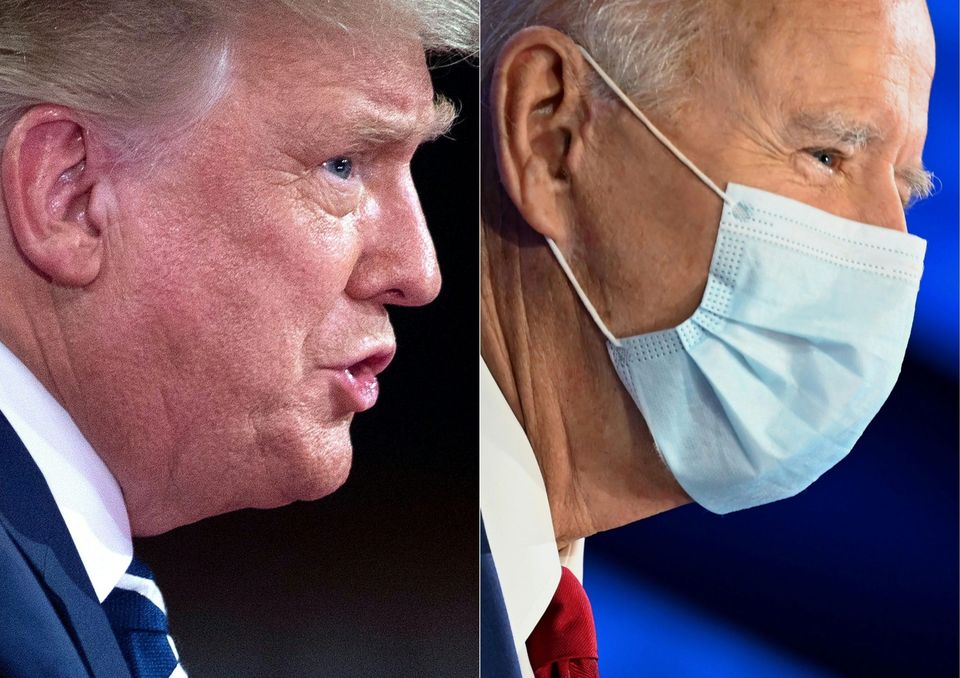 Instead of the originally planned second debate, U.S. President Donald Trump and Democratic nominee and former Vice President Joe Biden both spoke at televised town halls happening on the same night. While the competing times made it difficult for viewers to contrast and compare, one thing was clear — it was easier to hear what they were saying while isolated from each other.
Here's what they said about COVID-19 and where they stood on public policy.
Biden pro-masks and vaccine
At the National Constitution Center in Philadelphia, Democratic nominee Joe Biden said that while he would like to make masks and the COVID-19 vaccine mandatory, he conceded that it would be impractical.
"You couldn't, that's the problem," said Biden. "You can't say, 'Everyone has to do this.'"
Instead, he said he would urge governors, mayors and county officials to tell their constituents to wear masks and take the vaccine. Biden said he would take a vaccine if scientists agree it is ready.
"If the body of scientists say that this is what is ready to be done and it's been tested, they've gone through the three phases, yes, I would take it, and I'd encourage people to take it."
Trump said he's 'good' with masks, but falsely cited a study
During the NBC town hall at the Perez Art Museum in Miami, U.S. president Donald Trump was asked about his experience with COVID-19 and whether it changed his opinion on masks.
Trump said, "I'm all for it," but continued to say he did not agree with the science that has shown widespread mask-wearing could substantially reduce U.S. deaths. He cited his COVID-19 adviser Scott Atlas — whom he called "Scott Atkins" — who has controversially pushed for herd immunity.
Trump also falsely cited a study on mask use at the town hall, saying that 85 per cent of Americans who wear masks have contracted COVID-19.
Related Tags
"Look at all the masks. You know, they keep saying, 'nobody wears a mask, wear the mask.' Although then they come out with things today. Did you see CDC? That 85 per cent of the people wearing a mask catch it, OK?" said Trump earlier that day during a rally in Greenville, North Carolina.
What the study, published in a CDC Morbidity and Mortality Weekly Report, actually found was that 85 per cent of 154 COVID-19 patients surveyed reported they had worn a mask often, or always, around the time they would have become infected. But exposure varied. Most participants reported shopping or living in a home with multiple people, but they were twice as likely to have eaten at a restaurant, where masks are set aside for the meal, than were uninfected people in a control group.
dduong@postmedia.com | @dianaduo
Don't miss the latest on COVID-19, reopening and life. Subscribe to Healthing's daily newsletter COVID Life.