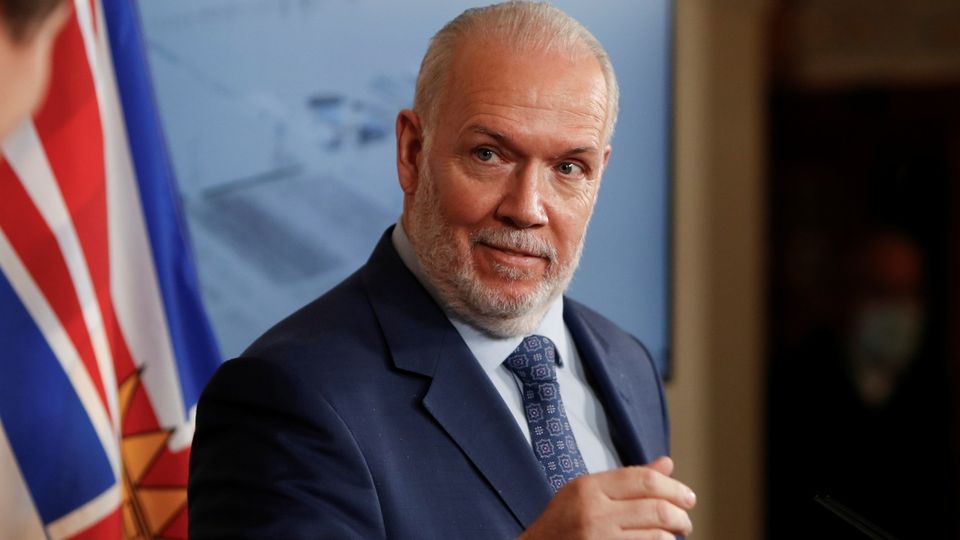 B.C. Premier John Horgan spoke about his throat cancer diagnosis this week.
"My prognosis is good and I expect to make a full recovery," Horgan, 62, said in a pre-recorded speech delivered to the province's NDP delegates. "The surgery and biopsy that were done last week were successful, and I am grateful to the amazing healthcare team for all the support I've received."
Horgan first noticed a growth on his throat over the summer, he said at a press conference in October. He was diagnosed with cancer following a biopsy.
Radiation treatment will start this month, he said, and based on his treatment plan, Horgan has a 90 per cent chance of recovery.
"I'm very optimistic for the future," he said.
An estimated 7,400 Canadians were diagnosed with head and neck cancers in 2021, according to The Globe and Mail. About 2,100 died.
Signs of throat cancer
Throat cancer is often used to describe two different conditions: pharyngeal cancer, which develops in the throat itself, or laryngeal cancer, which develops in the voice box. There are also several subtypes within these categories, depending where the cancer originates. Within pharyngeal cancers, there's nasopharyngeal cancer (cancer of the upper throat, behind the nose,) oropharyngeal (the middle part of the throat, behind the mouth) hypopharyngeal (the lower part of the throat, at the entrance to the esophagus). Laryngeal cancer, meanwhile, can be glottic (in the opening between the vocal folds), supraglottic (in the upper larynx) or subglottic (lower larynx).
The most common symptom, according to the Canadian Cancer Society, is a voice change. If your voice is hoarse or weak for more than a week or two, that's a warning sign. Other symptoms include sore throat, feeling like something's stuck in the throat, pain or difficulty swallowing, persistent cough, loud or difficult breathing, lumps in the neck, an ache in the ear or neck that doesn't go away, bad breath and weight loss.
Risk factors
People who smoke and drink alcohol are most likely to contract throat cancer, and are also much more likely to develop the disease than people who just smoke or drink, the Canadian Cancer Society says. The disease is also common in people who have been exposed to asbestos or sulphuric acid.
Other risk factors for throat cancer include viral infections like human papillomavirus (HPV) or Epstein-Barr, as well as gastroesophageal reflux disease (GERD).
There are also some demographic factors: throat cancer is much more common in men than women, usually occurs in people over the age of 65, and is seen more often in Black men.
Diagnosis
Doing a biopsy on a tumour, as in Horgan's case, is the most common way throat cancer is diagnosed, WebMD reports. Imaging tests like MRIs, CT scans, PET scans and X-rays can track the cancer's size and its spread through the body. Doctors may also examine the throat using a laryngoscopy (an exam using a tube with a light attached), a laryngostroboscopy (where a camera is attached) or a panendoscopy, which involves endoscopies of the throat, esophagus and lungs.
Treatment and prognosis
Throat cancer, like other cancers, is measured in stages. Stages I and II remain in one part of the throat, stage III has traveled either to other parts of the throat or to the lymph nodes, and stage IV refers to when it is found in the lymph nodes and head, neck or chest. Stage IV affects other organs, like the lungs or liver.
Treatment options depend on the cancer's stage in the body. If throat cancer is detected very early, tumours can be removed surgically, through an endoscopy. In many cases, like Horgan's, the cancer is treated with radiation. Chemotherapy and targeted therapy drugs are also used in throat cancer treatment.
About 62 per cent of Canadians with throat cancer live at least another five years, according to the Canadian Cancer Society. That prognosis can vary, based on a number of factors, including the stage when the cancer is caught, the patient's age and general health. People whose cancer that started in the glottis tend to live longer than people whose cancers started elsewhere in the throat, followed by the supraglottis (upper larynx) and then the subglottis (lower larynx).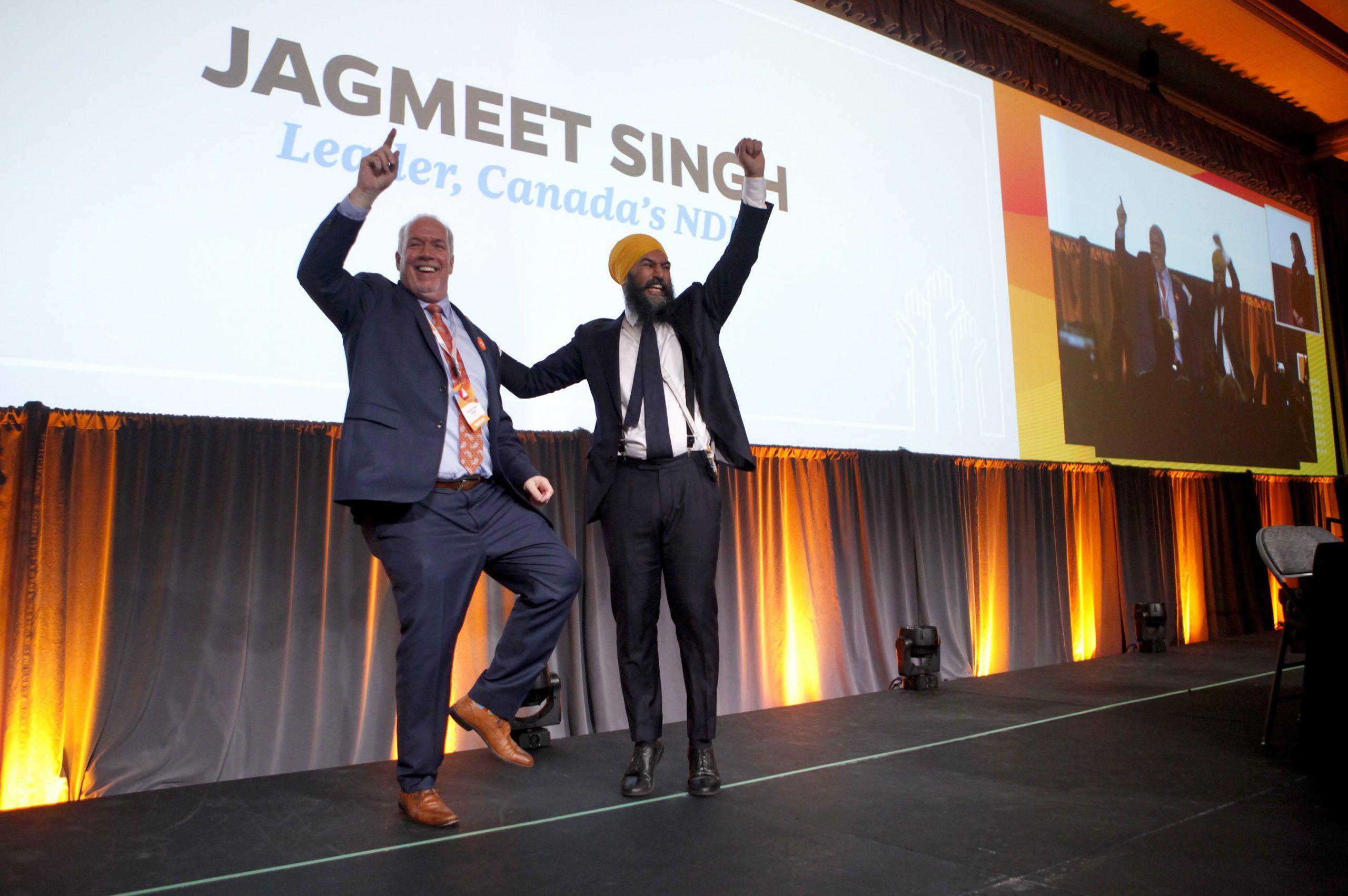 This isn't Horgan's first experience with cancer. In his late 40s, over a decade ago, he was diagnosed with bladder cancer.
"When someone says you have got cancer, it is like getting hit by a big, huge baseball bat," he told The Globe and Mail in 2017. "You're kind of stunned for a while. You try and think. That must be it, then. We're all done."
Tributes to the premier came in from politicians across the province, including Interim B.C. Liberal Leader Shirley Bond, BC Green Party Leader Sonia Furstenau. Federal leaders wished him well too, including Prime Minister Justin Trudeau, NDP Leader Jagmeet Singh and Conservative Leader Erin O'Toole.
Related Tags