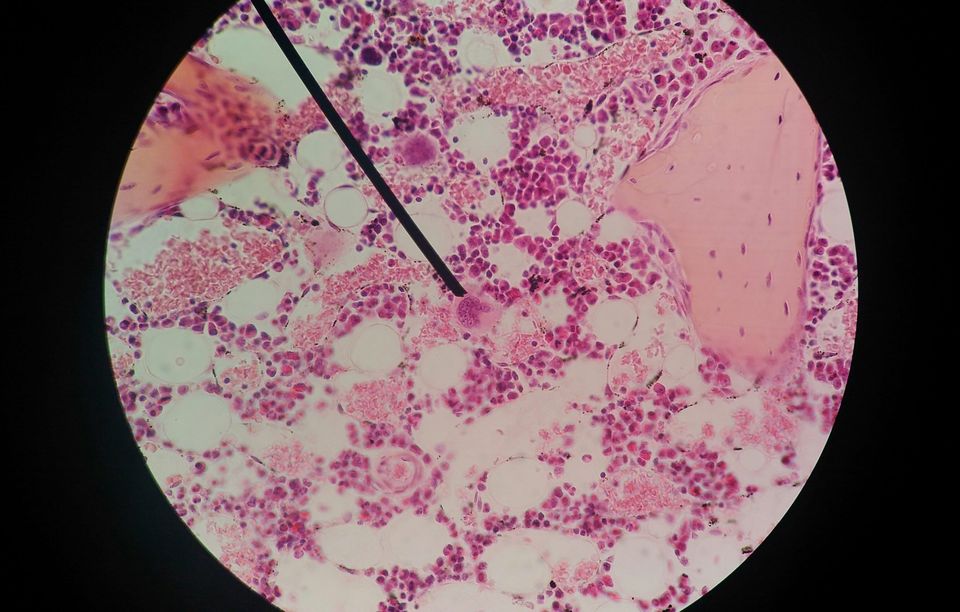 Ovarian cancer may be running out of room to hide thanks to a new study that says Pap tests hold the potential to detect the deadly disease.
The study, published in Clinical Proteomics, found the test commonly used to detect cervical cancer could soon become the long-sought early warning system for the fifth-most common cancer among women. In Canada, there are roughly 3,100 new ovarian cancer diagnoses annually with just under 2,000 patients losing their lives to the disease each year. The findings, which arrive during Sexual and Reproductive Health Awareness Week, offer hope these numbers will one day be a thing of the past.
"It is known as a 'silent killer' since women with early stages of ovarian cancer have symptoms that can often be confused with other ailments," said Amy Skubitz, the senior author of the study and a professor in the department of laboratory medicine and pathology at the University of Minnesota Medical School. "Women are typically diagnosed when the cancer has progressed so far that other organs are involved, requiring major surgery and chemotherapy.
"We set out to identify the proteins present in Pap test samples and cervical swabs to determine whether or not the same proteins are present in ovarian cancer tumour tissues."
Ovarian cancer is caused by abnormal changes in the cells of the ovary that result in the formation of tumours, according to Cancer.ca. The tumours vary depending on the type of cells that become cancerous and symptoms do not often present themselves in the early stages of the disease, often leading to delays in diagnosis or a misdiagnosis. Actual symptoms, once they appear, include abnormal bleeding or discharge of a clear or white fluid from the vagina, a lump in the pelvis or abdomen and bladder issues and constipation.
Researchers found that Pap tests and swab samples collected from women contained more than 2,000 proteins also found in the primary tumours of women with high-grade serous ovarian cancer. This group of proteins represent a tantalizing set of potential biomarkers that may be indicative of the early onset of ovarian cancer.
"This study is proof of concept that these biospecimens, the Pap test and a swab of the cervix, could be developed for use in the detection of ovarian cancer biomarkers prior to surgery, but it does warrant further investigation," said Skubitz, who is also the director of the Ovarian Cancer Early Detection Program at the U of M Medical School.
Skubitz said she envisions a future where these tests will be optimized for at-home, self-administered use, allowing women to collect samples at home and send them off to lab to determine the presence of the proteins that would be indicative of ovarian cancer. There's still work to be done first, however. "Our next step will be to use quantitative mass spectrometry to determine if these proteins or peptides are detected at higher levels in ovarian cancer Pap tests or swabs compared to controls," Skubitz said "Their presence alone is not sufficient for diagnosis."
For women who have already received the painful news, it is important to do your due diligence ahead of time and know that there are options, said Konstantin Zakashansky, director of gynecologic oncology at Mount Sinai West and associate professor of obstetrics, gynecology and reproductive Science at the Icahn School of Medicine at Mount Sinai.
Related Tags
"It's really important to get to an oncologist that treats a lot of other cancers, whether it's at an institution or individual practice — an oncologist with significant experience," said Zakashansky, who was not involved in the current study. "It is important to obtain a number of consultations. Now, more than before, we're using a multidisciplinary approach.
"In general, it is a very exciting time for ovarian cancer. During my fellowship 12 years ago, there was no conversation about treatment options. Now, more and more patients have options. We're very excited about the future of ovarian cancer. I cannot wait to see what's on the horizon."
Dave Yasvinski is a writer with Healthing.ca
Don't miss the latest on COVID-19, reopening and life. Subscribe to Healthing's daily newsletter COVID Life.