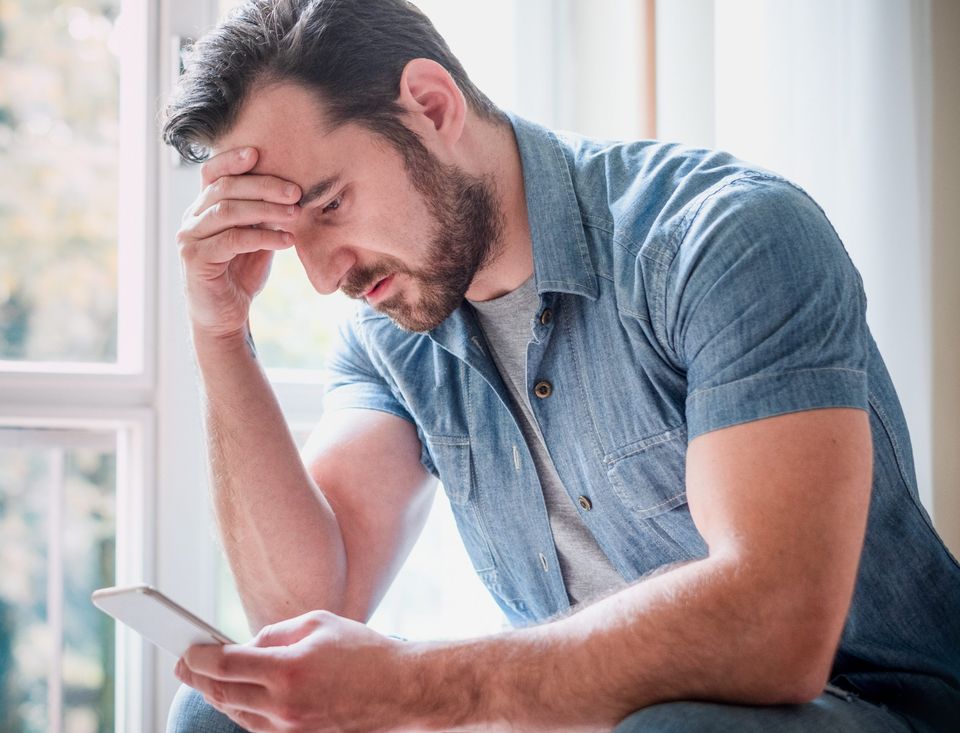 Stress can wreak havoc on the body, from weakening the immune system to causing sleep disturbances. And, according to a new study, high levels of a stress hormone could cause sleeping cancer cells to reawaken.
The study, published in the journal Science Translational Medicine, found that when norepinephrine — a stress hormone — spikes in the body, it triggers a series of events. Researchers found that high levels of norepinephrine causes the activation of cells called neutrophils, which in turn release a special type of lipid that can reactivate dormant cancer tumours.
Because tumour recurrence can happen years after someone's seemingly successful cancer treatment, researchers believe the reactivation of dormant cells "is largely responsible for this phenomenon." Scientists have been trying to better understand the mechanisms that prompt cancers to return for years.
"My hope is that we can develop targeting therapy to break the mechanisms we described, and thus substantially prolong tumour remission," says Dr. Dmitry Gabrilovich, chief scientist, cancer immunology at AstraZeneca and an author of the study.
For this study, scientists primarily based in the U.S. looked into mice and humans. Mice were injected with dormant lung cancer cells and put in a small room, causing them to feel trapped and stressed. The research team gave a subset of mice a beta blocker used to for blood pressure, and found that the rodents who received the drugs did not have their tumours reactivated.
Gabrilovich and his co-researchers also studied 80 people with lung cancer who had their cancer surgically removed. They found that 17 patients who had higher levels of stress-associated proteins experienced tumour recurrence within three years.
Stress and cancer
According to the Canadian Cancer Society, there is currently no proven, definite cause-and-effect relationship between stress and cancer. But there's plenty of evidence that psychological stress can affect your body and some studies suggest a link "between various psychological factors and an increased risk of developing cancer."
The Canadian Cancer Society points out that there are three cancer risk factors linked to stress. One, stress can weaken your immune system, which can play a role in the development of some types of cancer.  Two, research also shows that stress can alter certain hormones in the body, possibly putting people at greater risk of developing cancer. Lastly, high levels of stress can lead to unhealthy lifestyle habits, like smoking or heavy drinking, which are all factors that put you at risk.
Improving cancer care
Gabrilovich and his colleagues'  point out in their study that the recurrence of tumours is one of the biggest causes of deaths in cancer patients, meaning understanding the mechanisms that set off this chain is important for prevention. Beta blockers, in theory, may be useful, but more research is needed, he says.
"There is even clinical trial going on where patients with melanoma are given propranolol [a beta blocker] in combination with check-point inhibitor pembrolizumab [a medication used to treat cancer]," Gabrilovich says. "Authors reported minimal side effects and some encouraging clinical data. However, it was given only for short time and goal was to increase the effect of anti-PD1 antibody."
Gabrilovich says beta blockers are not a benevolent drugs, and they affect blood pressure and other cardiovascular function, meaning they need to be studied carefully.
"However, people do take them for a long time for clinical indications and there are some published reports that it may decrease tumour progression," he says.
If you or someone you care about is living with cancer, connecting with a support network can help to not only learn ways to better manage their health, but also share experiences with others. Some resources include Wellspring and Cancer Connect at the Canadian Cancer Society.
Related Tags
Laura Hensley is a writer with Healthing.ca.
Don't miss the latest in health. Subscribe to Healthing's daily newsletter.