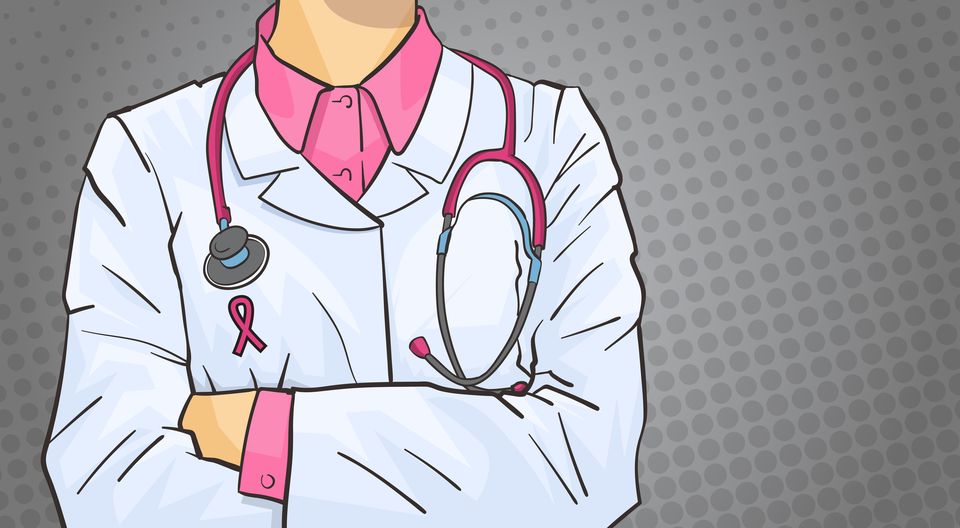 Scotland has approved the use of two new treatments for incurable breast cancer, a decision heralded by advocates.
The two medications, trastuzumab deruxtecan (Enhertu) and tucatinib (Tukysa), were approved for the treatment of patients with advanced HER2-positive breast cancer, a particularly aggressive type. These treatment options are to be considered only if a patient has already received at least two other HER2-targeted treatments.
Advocates say that this is a positive development, giving more options to those dealing with a difficult diagnoses.
"The SMC's approval of these treatments marks a significant leap forward for certain women living with incurable HER2-positive secondary breast cancer," Baroness Delyth Morgan, CEO of advocacy group Breast Cancer Now, said. "Availability of the tukysa combination will provide an important new option for certain people whose breast cancer has spread to the brain, who for too long have faced potentially shorter prognoses and poorer quality of life."
The tukysa combination refers to the combination of tucatinib with two other medications: trastuzumab and capecitabine.
HER2-positive breast cancer has a higher expression of a protein called human epidermal growth factor receptor 2 (where the "HER2" comes from), which allows it to grow more quickly. HER2 cancers typically respond well to treatment, however, in some cases they spread too fast to be controlled.
HER2-positive breast cancer spreads to other areas of the body (metastases), including the brain, for more than a quarter of women with the disease.
More options for difficult times
Unfortunately neither drug is a cure, but they will help manage symptoms and give those with incurable breast cancer more time.
Clinical research into the tukysa (tucatinib) combination found that patients who received the new medicaton did not see their tumours grow for a median of 7.8 months, compared to 5.6 months for patients who received a placebo or a combination of medications without tucatinib. Overall, the median survival of patients who received the tukysa (tucatinib) combination was 21.9 months compared to 17.4 months without.
Trastuzumab deruxtecan was previously granted a 'Breakthrough Therapy' designation by the FDA and fast tracked for approval. In a phase II clinical trial, those who received trastuzumab deruxtecan did not see their tumors grow for a median of 16 months, compared to four to five months for a general patient study. This medication was accepted on an "interim basis," meaning further evaluation will be conducted as more data becomes available.
"Trastuzumab deruxtecan and tucatinib may provide patients with additional treatment options that have the potential to slow disease progression and control the symptoms of this aggressive form of breast cancer," Scottish Medicines Consortium (SMC) chairman Mark MacGregor said in a press release.
Both medications were approved through the SMC's Patient and Clinician Engagement (PACE) process, which considers treatments for rare conditions and end of life scenarios.
This decision comes on the heels of other countries approving the same treatment options: Canada approved the use of tucatinib in late 2021 and had approved trastuzumab deruxtecan prior to that.
While trastuzumab deruxtecan has been approved for use in England, tucatinib is not. Breast Cancer Now urged government officials to work with pharmaceutical company Seagen, the proporitor of Tucatinib in the U.K., to ensure the medication can be used "without enduring further delays."
Emma Jones is a multimedia editor with Healthing. You can reach her at emjones@postmedia.com or on Twitter @jonesyjourn
DON'T MISS A THING: SIGN-UP FOR HEALTHING'S NEWSLETTER
Related Tags