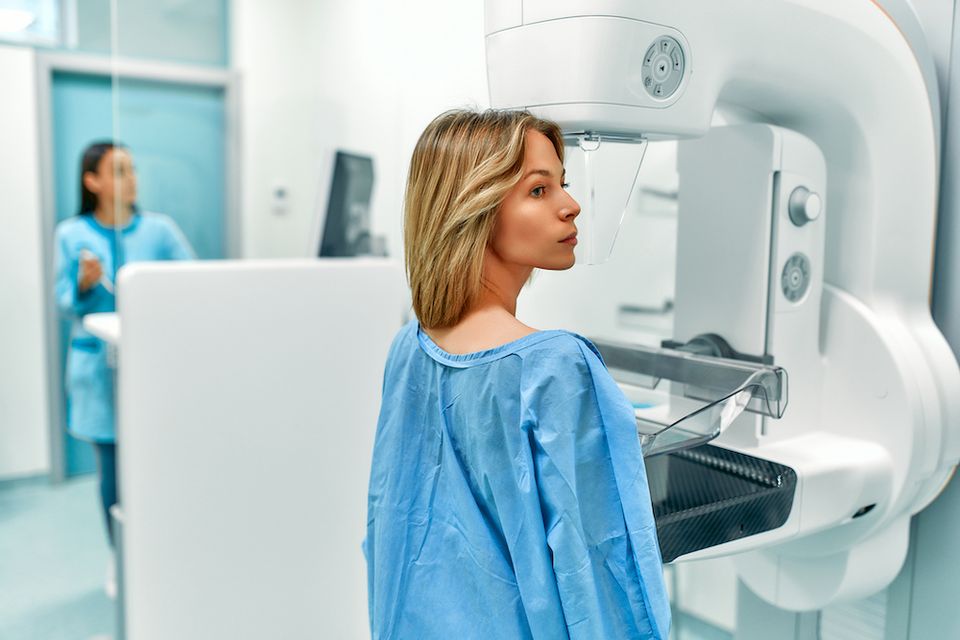 A new study has found that 50 per cent of women will experience at least one false positive over the course of a decade of breast cancer screenings.
The research, published in the journal JAMA Network Open, found the risk of experiencing a false positive — when a mammogram is considered abnormal, but no cancer is later found — is lower in women who get screened every other year. It also found that digital breast tomosynthesis (3D mammography) only moderately reduces the rate of false positives relative to standard digital 2D mammography. Older women are less likely to experience false positives as are those with less-dense breasts.
"The screening technology did not have the largest impact on reducing false positives," said Michael Bissell, co-first author of the study and an epidemiologist in the UC Davis Department of Public Health Sciences. "Findings from our study highlight the importance of patient-provider discussions around personalized health. It is important to consider a patient's preferences and risk factors when deciding on screening interval and modality."
Breast cancer is the most common form of cancer among Canadian women after non-melanoma skin cancer, with just under 27,000 new cases — and 5,000 deaths — estimated to have occurred in 2019 by the Public Health Agency of Canada. Around one in eight women will develop breast cancer at some point in their lives, with one in 33 succumbing to the disease. Breast cancer accounts for 25 per cent of new cancer cases and 13 per cent of cancer deaths among Canadian women.
Related Tags
While breast cancer screening is a vital tool in efforts to reduce deaths from the prevalent disease, false positives are a common occurrence. When abnormalities are detected following a test, a patient is called back for additional imaging. If they are found to be cancer-free after further testing — and remain so over the course of the following year — the result is considered to be a false positive.
"To detect breast cancer early, we need to be careful and investigate any potentially abnormal findings," said Thao-Quyen Ho, co-first author on the study and a radiologist at the University Medical Center in Ho Chi Minh, Vietnam. "So, women should not be worried if recalled for additional imaging or biopsy. The vast majority of these results are found to be benign."
To determine the prevalence of false positives, the team analyzed data from three million screening mammograms for 903,495 women aged 40-to 79-years-old collected by the Breast Cancer Surveillance Consortium. Over 10 years of annual 3D mammography screening, they estimated that 50 per cent of women will experience at least one false positive recall; 17 per cent will receive a false positive short-interval follow-up recommendation; and 11 per cent will be subject to a false positive biopsy recommendation. With 2D mammography, 56 per cent will experience a false positive recall; 18 per cent a false positive short-interval follow-up recommendation; and 12 per cent a false positive biopsy recommendation.
Regardless of whether 2D or 3D technology is used, false positives were considerably lower for older age groups and in women with fatty versus dense breasts. Getting screened every other year considerably lowered the probability of a false positive.
"We were surprised that the newer 3D technology in breast cancer screening does not substantially reduce the risk of having a false positive result after 10 years of screening," Ho said. "However, the chances of false positives are much lower with repeated biennial vs. annual screening."
Dave Yasvinski is a writer with Healthing.ca
Thank you for your support. If you liked this story, please send it to a friend. Every share counts.