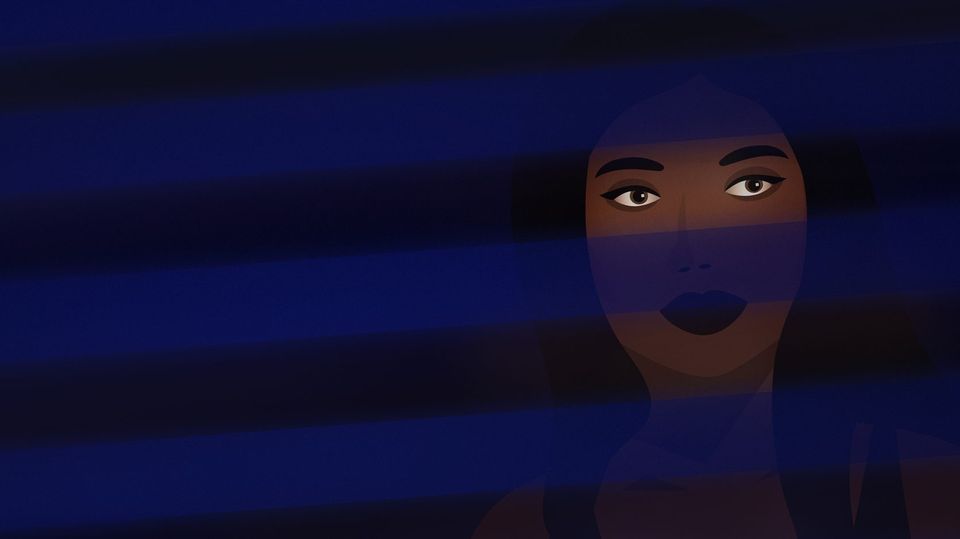 In a paper published just two weeks ago in the Journal of Medical Screening, researchers say the Canadian National Breast Screening Study (CNBSS), which has been the basis of national breast cancer screening guidelines and long been considered a valuable and esteemed mammogram study, is packed with fateful flaws.
The study was based on two trials conducted in the 1980s, involving 90,000 participants between the ages of 40 and 59; 50,000 in the 40 to 49-year-old group and 40,000 women aged 50 to 59. Each was supposed to be randomly assigned to either a control group or a study group.
Women in the 40 to 49 study group, had a mammogram and a physical breast exam every year for five years; those assigned to the control group, were left to the care of their family doctor. For women 50 to 59, those in the study group had a mammogram every year for five years, while those in the control group had a breast physical exam every year. Both
age groups were followed
for 25 years.
Different goals
The study of women aged 40 to 49 was to determine whether women who had screening mammograms and physical breast exams were less likely to die of breast cancer, than women who didn't. Meanwhile, the women aged 50 to 59 were studied to determine whether those who had screening mammograms were less likely to die of breast cancer than women who had just a physical breast exam every year. There were more deaths from breast cancer in the women who were having mammograms — the opposite outcome of all the other randomized trials done worldwide.
Still, the Canadian Task Force on Preventive Health Care used the data to conclude that the risks of screening mammograms for women 40 to 49 outweighed the benefits. As a result, many provinces do not allow women to participate in their screening programs until age 50.
Specifically, the Journal of Medical Screening study found issues with the randomization, including the fact that pre-screened individuals who were found to have lumps were deliberately assigned to have mammograms, rather than randomly put into the study groups — leading to the study's unreliable results. The use of outdated equipment also falsely conveyed a lack of benefit offered by mammograms.
Patients and advocates have been calling for the study to be retracted and for the task force to be revamped, as it currently does not — surprisingly — include a breast cancer expert, though it does include a psychologist, occupational therapist and chiropractor.
Jennie Dale, executive director of Dense Breasts Canada, which is a group of breast cancer survivors and health professionals dedicated to raising awareness about the risks of dense breasts, says that cancer experts have been aware of the study's flaws for three decades — but no one would listen.
"We approached MPs and provincial health ministers and told them that the guidelines are based on a flawed study but we were ignored, and it was really disturbing because modelling has shown that 400 Canadian women are dying every year," she says.
Thanks to former staff who worked on the study and came forward, the discovery is finally making headlines, and the demand for immediate change is growing. Dense Breasts and other advocacy organizations are calling for the Royal College of Physicians and Surgeons to provide oversight with the task force, along with the federal government.
"We hear from women in their 40s who have been denied mammograms and later discover they have late stage breast cancer, which stems back to this study," says Dale, whose organization surveyed 2500 Canadian women, 11 per cent of whom said they have been denied a mammogram in their 40s. "We're trying to get the word out and to get the government to act responsibly, because this is criminal and women are dying needlessly."
The Public Health Agency of Canada did release a statement in late November saying the task force is "arms-length from the government" and, therefore, "it would be inappropriate for PHAC to direct the Task Force on which studies to include or not include in their guidelines." In other words, they admit little responsibility.
Meanwhile, the Canadian Cancer Society's Dr. Stuart Edmonds, executive vice-president of mission, research and advocacy, said in a statement that the task force's guidelines are based on far more evidence than just the one study, and does take into consideration advanced technologies.
"The allegations about the Canadian National Breast Screening Study are concerning and we have reached out to the institution that led the trial to determine what action they may take to investigate," he adds. "Because the breast screening guidelines are based on a large body of evidence, the Task Force would need to review any investigation results and assess if a change in the validity of this particular study impacts the overall body of evidence, and if it does, how that would change the guidelines."
In a similar statement, MJ DeCoteau, founder and executive director of Rethink Breast Cancer, said they, along with the Canadian Cancer Society and the Canadian Breast Cancer Network, will be conducting an independent real-world evidence review to "clear any confusion on this issue," and to build understanding of the impact and effectiveness of screening guidelines.
But for so many women, the damage has already been done.
When Jennifer Quaid finally became eligible for a mammogram at age 50, a small lump was discovered. This, after routinely asking about the possibility of screening earlier.
"I brought up the question of mammograms periodically in my 40s, just to check the status of the rules, but the answer was always the same – I did not qualify for early screening based on my family history," says Quaid, an associate professor and vice-dean of research in civil law at the University of Ottawa. "I was not so much denied mammograms, as told I did not qualify under the rules and by implication did not need to worry. After all, if the rules say I don't need an early mammogram, I guess I don't need it."
But in less than a year following the mammogram, Quaid was diagnosed with breast cancer, had a full radical mastectomy of the left breast, a full nodal dissection and chemotherapy, which pushed her into menopause, caused her to lose all her hair, and experience other "unpleasant" side effects. She also had radiation every day for five weeks, and now takes daily medication to keep her hormone levels as low as possible.
"The initial sense was shock and disbelief, followed by completely futile efforts at figuring out what I may have done wrong," she says. "I was an extremely fit person who has taken care of my health my whole life, so this diagnosis was a cruel kick in the teeth."
And then Quaid found out that she had actually had cancer years before the diagnosis.
"After I received the pathology from my surgery, which indicated that I had had the cancer for at least one to two years if not more, I started to feel like I was the sacrificial lamb in a public system that restricts access to mammograms, based on what is best for the average woman," she says. "I was one of the exceptions to the rule who paid the price."
A lack of expertise
With a breast cancer expert on the task force, it seems obvious that there will be less women in Quaid's position moving forward. But how was such an expert left out of a task force expressly focused on breast cancer?
According to Dr. Paula Gordon, a B.C.-based breast radiologist and patient advocate, such experts would entail a "conflict of interest."
"In other words, they will tell you that the reason I'm advocating for women to have screenings in their 40s is so I can make more money," says Gordon, who has been appealing the issue of flawed screening guidelines to health ministers and writing letters alongside Dale and other advocates. "I'm semi-retired, I'm still working, I love what I do. There is no money in this for me. It's all about saving lives."
In other parts of the world, experts are included, and potential conflicts are managed. For example, the Guidelines International Network (GIN), an Berlin-based organization that develops clinical practice guidelines, involves experts, requiring them to formally declare potential conflicts of interest which are then evaluated on whether these conflicts create a legitimate concern or not.
A literal matter of life and death, the hope is simply that women are able to be screened even if they are in their 40s — obviously, earlier detection is always better. Add in the myriad of issues that have been weighing down Canada's healthcare system for decades like social determinants of health and gender inequality, and it's clear that the time for change has come.
"I worry about those who are marginalized, vulnerable or who face barriers within the medical system as well as those who are simply not able to advocate for themselves," says Quaid. "I worry about those who suffer in silence with side effects or treatments that are not working because they do not have the energy or the means to get the attention of their medical team. I believe this is particularly true of women, who are socialized not to bother people or to make a fuss about themselves."
As the journey to bring attention to this issue has proven, ultimately, it is patient advocates who are the blazing the way, and not only to make these patients' experiences easier, but save countless more women from unnecessary deaths.
Sadaf Ahsan is a Toronto-based culture writer, editor and stereotypical middle child. She can be reached here.
Thank you for your support. If you liked this story, please send it to a friend. Every share counts.