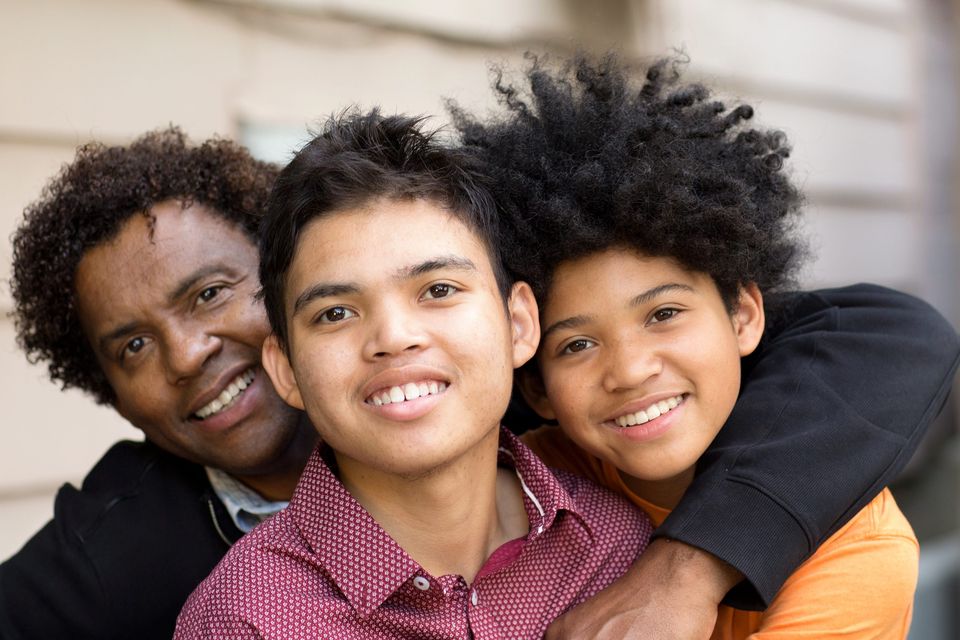 Children with autism may be doing better than previously believed, according to a new study that redefines the concept of progress to place growth and proficiency ahead of the deficits of the disorder.
The findings, which coincide with World Autism Awareness Day on April 2, are the result of one of the largest longitudinal studies of its kind, conducted at The Hospital for Sick Children and the Centre for Addiction and Mental Health in Toronto. Instead of focusing on what children with autism spectrum disorder (ASD) are lacking, researchers reframed progress to include the level of competency (proficiency) and improvement over time (growth) on five developmental metrics: communication, socialization, activities of daily living, internalizing and externalizing. Key to the study was a shift from seeking a "good outcome" to simply "doing well."
Viewed through this lens, 80 per cent of the 272 patients observed (aged two to 10 years old) demonstrated growth or proficiency in one of the five areas and 23 per cent showed improvement in at least four areas by mid-childhood.
"It was encouraging to find that most ASD children were doing well by 10 years old by some measure," said study co-author Peter Szatmari, the psychiatrist in chief of the department of psychiatry and senior scientist, neurosciences and mental Health at SickKids. "By using different criteria to track their development apart from those used to diagnose autism — such as ASD symptoms and cognitive ability — we were able to reframe more holistically how we conceptualized progress in the autism field.
"Specifying an outcome implies that there's an end point, whereas doing well relates to an individual's circumstances at a particular point in their life's journey with autism — especially important since these kids are just at the start of a journey."
Using growth as a measurement allowed researchers to compare individual children to their younger selves and gain a better sense of developmental progress.
"Changing the narrative away from a deficit-based system to one that recognizes growth and success can serve as a foundation for building up each unique child as they tackle new skills and developmental stages in life," said Katherine Cost, co-author of the paper and research associate in the department of psychiatry at SickKids.
The study also found higher household income and better family functioning to be powerful predictors of progress. "Contextual factors like household and family functioning remind us that an autism diagnosis exists alongside the social context in which ASD children are growing up," Cost said.
Roughly one in 66 Canadian children and youth are diagnosed with the neurodevelopmental disorder, according to the Public Health Agency of Canada. ASD encompasses a range of conditions that can impair the ability to communicate and navigate social interactions and cause repetitive behaviours that limit interests and activities. Boys are four to five times more likely to be diagnosed with the disorder, which typically presents itself early in childhood. ASD is viewed as a spectrum because of the wide range of symptoms, deficits and abilities affected children experience.
Finding work is difficult for adults with ASD with 77 per cent of Canadians on the spectrum unemployed, according to the Canadian Survey on Disability 2017. The Spectrum Works job fair aims to improve that number by bringing together dozens of Canadian employers for a virtual job fair on April 8. The event, which grants access to skill workshops, resume and employment consulting — in addition to interviews with company recruiters — hopes to help autistic adults live richer, more productive lives through meaningful employment. The virtual nature of the fair increases its reach while accommodating the needs of those it serves.
"Hosting a virtual event allows us to reach more communities across the country," said Neil Forester, co-owner of Substance Cares, the Toronto-based charitable foundation that organizes the annual fair. "It also means we can mitigate in-person crowds and situations that may be stressful for folks who experience social anxiety or sensory overload."
Dave Yasvinski is a writer with Healthing.ca