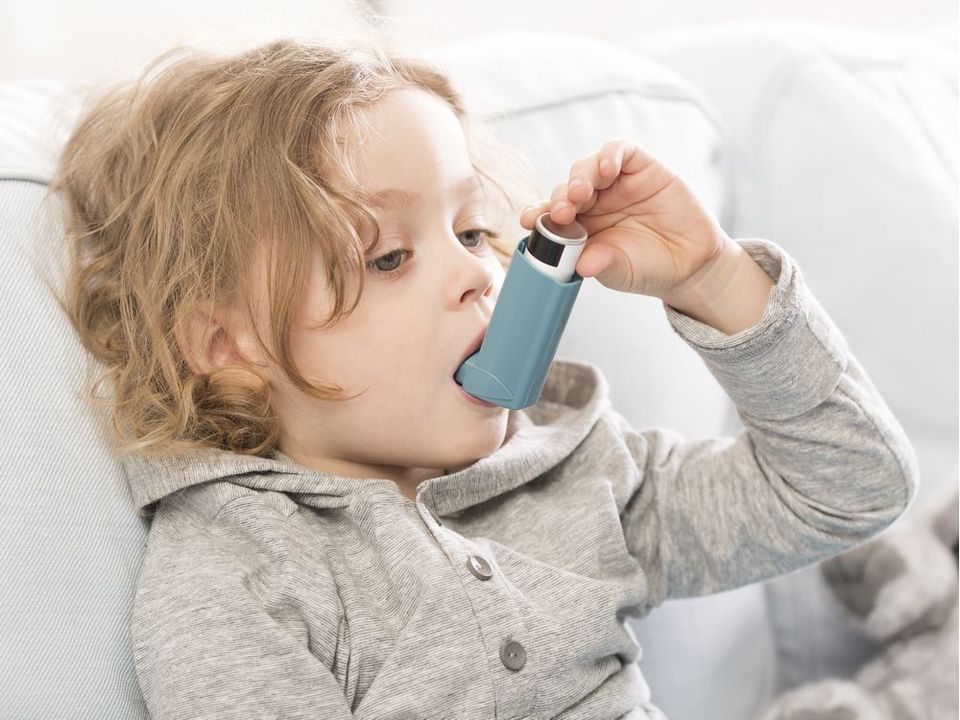 The findings are significant because they could lead to how doctors treat infants who absolutely needed to take antibiotics. For example, they may need to take certain healthy bacteria to help replace what was lost from the antibiotics.
The study by researchers from B.C. Children's Hospital, the B.C. Centre for Disease Control and UBC, and published in the Lancet Respiratory Medicine, also found that being prescribed antibiotics within the first 12 months of life is associated with almost double the risk of being diagnosed with asthma by age five.
Researchers analyzed data from the 4.7 million people living in B.C. combined with data from 2,644 Canadian children.
What they found was that between 2000 and 2014, incidents of asthma in children, aged one to four, decreased by about 26 per cent.
Yet they also found that every 10 per cent increase in the prescribing of antibiotics was linked with a 24 per cent increase in asthma incidence.
Senior author of the study Dr. Stuart Turvey, a pediatric immunologist and investigator at B.C. Children's Hospital, said after decades of rising rates of asthma in Canadian kids, that trend is finally reversing.
In 2000, about 70 per cent of babies in B.C. had been given antibiotics before they turned one and that went down to around 30 per cent by 2014 as physicians began practising antibiotic stewardship, he said.
"It's a massive decrease in what in retrospect was an unnecessary use of antibiotics," said Turvey.
He added that the research points to the powerful role 'good' bacteria play in health and disease "that takes us a step closer towards our goal of finding a way to identify babies at risk for asthma and to develop new treatments that would prevent the development of this chronic disease."
Humans have evolved with gut microbiome, and when babies are born the bacteria begin to colonize their body, which is very important for their health and immune system, said Turvey.
What scientists know now is that if there isn't a diverse bacteria in babies or they are missing certain bacteria, their immune systems don't function properly and that can drive inflammation in the lungs, which can cause asthma, said Turvey.
To support this microbiome, Turvey said health care providers can reduce antibiotic use, only do C-section deliveries when necessary as babies are exposed to the bacteria in the vaginal canal, and encourage breastfeeding, which help babies develop healthy bacteria.
The findings of the study also support efforts to use antibiotics carefully to preserve their effectiveness and prevent antibiotic resistance.
Researchers found that the kids who received antibiotics before their first birthday and developed asthma by age five were missing key bacteria that helps prevent asthma, and which are not typically found in over the counter probiotics.
"So if a baby really needed antibiotics for some sort of infection, then in the future we can figure out what kind of replacement dose to give them," he said. "We're not there yet..but there are efforts to study that."
The data suggest that the bacteria in the first few months of life are very important for training the immune system, and as people age it becomes harder to replace, so the goal is to understand how the bacteria work and to prevent children from ever developing asthma, he added.
"The threat of antibiotic resistance was already reason enough to reduce unnecessary antibiotic use," said Dr. David Patrick, director of research and medical lead of the antimicrobial resistance program at the BCCDC and a professor with the School of Population and Public Health at UBC.
"This research suggests that declining use is doing more than slowing down antibiotic resistance, preventing drug reactions and reducing costs. It also appears to reduce the risk of asthma – childhood's most common chronic disease. With antimicrobial resistance a worldwide health and economic threat, findings like this reinforce efforts to use antibiotics more carefully," said Patrick.
Study participants were recruited as part of the CHILD Cohort Study launched in 2008 by the Canadian Institutes of Health Research and the Allergy, Genes and Environment Network.
Since 2008, CHILD investigators have tracked the health, growth and environments of nearly 3,500 children across Canada from birth and made important discoveries about how asthma and allergies develop.
B.C. Children's Hospital said asthma affects eight per cent of Canadian children and costs the health care system more than $2 billion each year.
Don't miss the latest on COVID-19, reopening and life. Subscribe to Healthing's daily newsletter Coming Out of COVID.