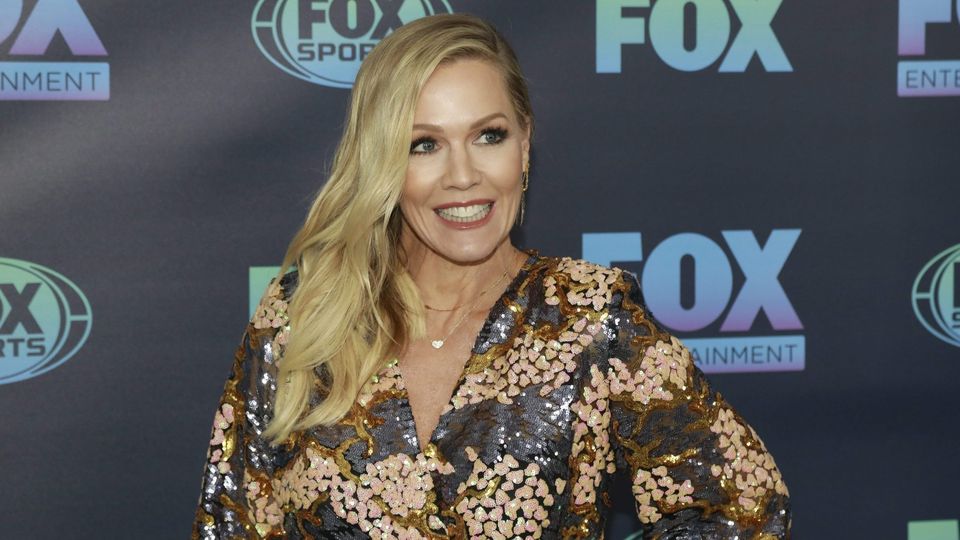 Jennie Garth, the actress best known for her role as Kelly Taylor on "Beverly Hills: 90210," has been living with early-onset arthritis for years now.
Three years ago, when she was in her late 40s, Garth started experiencing stiffness in her fingers and hands and pain in her knees, she told Insider on May 5. She knew something was wrong, and doctors ordered an MRI and X-Rays. But she said was shocked by her diagnosis.
"I was like, 'I'm too young for arthritis,'" Garth said. She just turned 50 in April.
What is osteoarthritis?
Osteoarthritis is the most common form of arthritis, according to the Mayo Clinic. Almost 14 per cent of Canadians over the age of 20 live with the illness — that's 3.9 million people.
This specific form of arthritis is a degenerative disease that occurs when the protective cartilage on the end of our bones gradually wears down. Cartilage is a "shock absorber," WebMD explains, reducing friction in the joints and changing shape to cushion the bones. When it starts to deteriorate, it stretches out the tendons and ligaments, which causes pain. Eventually, cartilage can wear down so severely that bones start to rub up against each other.
Cartilage is the first point of contact for osteoarthritis, but it can progress to affect the entire joint. It can also cause the tissue that connects muscle to bone to deteriorate, and inflame the joint lining. Osteoarthritis can affect any joint, but is usually a problem largely contained to the hands, knees, hips and spine.
Arthritis is most common in people over 60, which is why Garth's condition is considered early-onset. In rare cases, people can get osteoarthritis as young as their 20s. According to the Mayo Clinic, this is usually only the case in young people who already have joint injuries of some kind.
There are several factors that make osteoarthritis more common, although like many health conditions, it's largely out of our control. Genetics play a major role, and women are more likely to develop it than men. People who are obese or have join injuries are more susceptible, as are people born with bone or cartilage abnormalities. Risk increases with age, and the disease tends to get worse over time.
Look out for warning signs, even if you're young
Garth told Insider that she wants to raise awareness in young, healthy people that they're at risk for osteoarthritis, too.  "When you hear the word arthritis, you associate it with the elderly and people who are immobile who can't live an active life," she said.
It took her a while to come to terms with her disease, she said. But she also stressed that she still intends to live a full, active life. "It was just a new, interesting development in my maturing," she said.
She uses topical gels for joint pain relief, and says that stretching, hiking and playing golf help her feel better.
"When you know what you're dealing with physically, there's always a workaround," she said. "I definitely don't let anything limit me."
For people with arthritis who still have the mobility to exercise, moving around can be crucial. The National Institute for Health and Care Excellence in the U.K. released new guidelines just last week urging people with arthritis to get as much physical activity as they can. Low-impact activities like walking, cycling and exercising can be great for strengthening joints and alleviating pain.
"Many wrongly believe that exercise can harm the joints," Dr. Wendy Holden of the charity Arthritis Action told BBC News. "This guidance is very important and will hopefully empower patients, and give them more confidence to make healthy lifestyle changes that will really help improve their pain and quality of life."
Garth has been open about her health before: in 2009,
she told People Magazine
that she had been diagnosed with a leaky heart valve at age 30. Her father had recently died from heart disease.
"I've been affected by heart disease practically my whole life," she said at the time.
For more information about arthritis, visit the Arthritis Society of Canada or the U.S.-based Arthritis Foundation.
---
Maija Kappler is a reporter and editor at Healthing. You can reach her at mkappler@postmedia.com
Thank you for your support. If you liked this story, please send it to a friend. Every share counts.