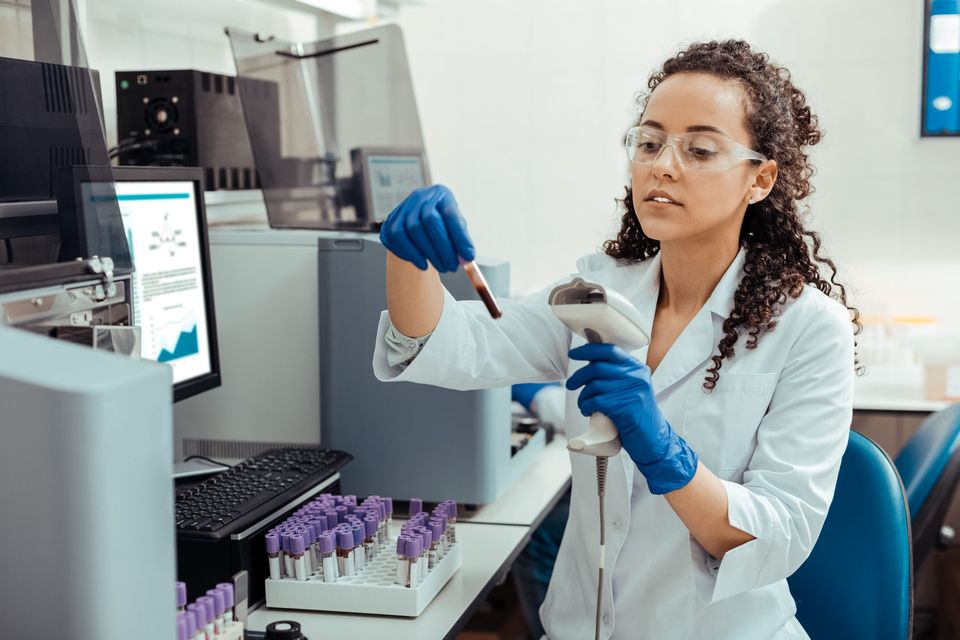 Diagnosing Alzheimer's through a simple blood test could be a reality in the coming future, according to a large-scale international study published in the Journal of the American Medical Association (JAMA) on Tuesday. The results of the study were simultaneously presented virtually at the Alzheimer's Association International Conference 2020. 
According to the study, the blood test may detect the disease as early as 20 years before the onset of cognitive impairment. Currently, the most relied upon diagnosis of Alzheimer's falls on a spinal tap or a positron emission tomography (PET) scan, both invasive and expensive tests, respectively. 
The presented study demonstrated remarkable promise for a blood test to detect the tau protein, a primary marker of Alzheimer's, as accurately as a PET scan. The test could also discern different types of cognitive dementia and flag early symptoms of Alzheimer's. 
The study was coordinated from Lund University in Sweden and evaluated the new blood test in 1,402 research participants from studies in Arizona, Sweden and Colombia. In the three-part study, researchers measured a protein called p-tau2i7 and found considerably higher levels in the blood of people with Alzheimer's compared to healthy patients. 
"There is an urgent need for simple, inexpensive, non-invasive and easily available diagnostic tools for Alzheimer's," said Maria Carrillo, chief science officer of the Alzheimer's Association in a press release. "New testing technologies could also support drug development in many ways. For example, by helping identify the right people for clinical trials, and by tracking the impact of therapies being tested."
"While these new reports are encouraging, these are early results, and we do not yet know how long it will be until these tests are available for clinical use," said Carrillo. "They need to be tested in long-term, large-scale studies, such as Alzheimer's clinical trials. In addition, we need to continue research to refine and verify the tests that are the current state-of-the-art — including cerebrospinal fluid and PET imaging biomarkers."
Eric Reiman, a senior author on the study, commented, "Blood tests like p-tau217 have the potential to revolutionize Alzheimer's research, treatment and prevention trials, and clinical care. "While there's more work to do, I anticipate that their impact in both the research and clinical setting will become readily apparent within the next two years."
According to the Alzheimer's Association, almost a million Canadians have been diagnosed with Alzheimer's or a form of dementia. At least 44 million people worldwide, more than Canada's total population, have dementia. Without progress in prevention therapies, the disease will continue to remain a global health crisis. 
Don't miss the latest on COVID-19, reopening and life. Subscribe to Healthing's daily newsletter Coming Out of COVID.