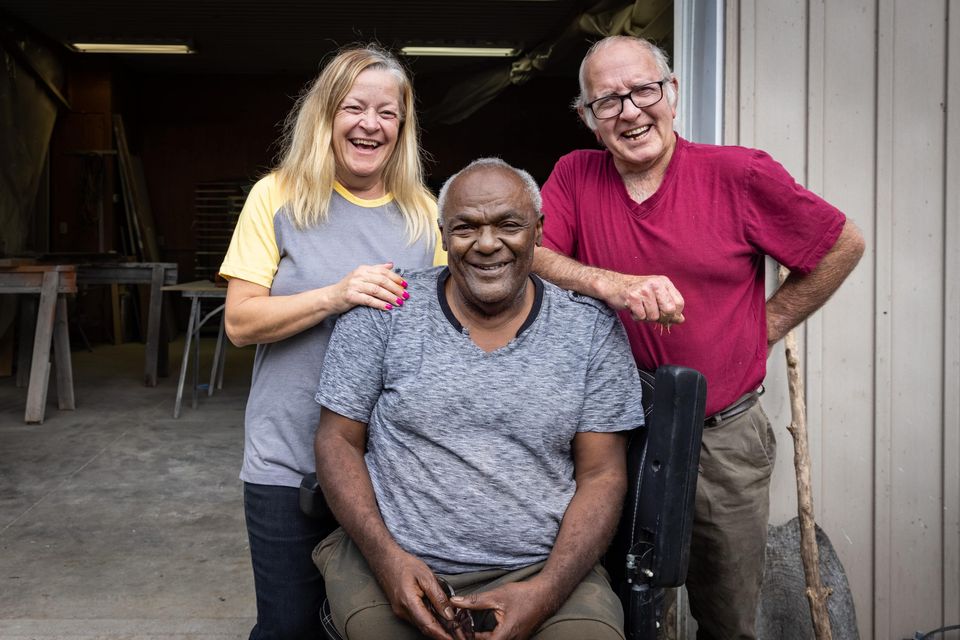 Over the last two decades, important strides have been made in HIV care. Antiretroviral therapy (ART) is available to help suppress the virus and although HIV infection is still incurable, it is now seen as a long-term, treatable health condition. 
Along with this shift, the goals of care have changed from survival to living well with HIV – a challenge that is compounded by the fact that living longer often means dealing with age-related illnesses as well.   
Dr. Gordon Arbess, a physician in the Department of Family & Community Medicine at St. Michael's Hospital in Toronto who specializes in HIV primary care has seen this shift firsthand. "Ultimately, the goals have changed dramatically since I began practicing 26 years ago. A lot of the patients I've worked with, who I first met when they were in their 20s and 30s, have aged with me and are now into their 50s, 60s and beyond," says Arbess, noting that during that time, many new treatments have been introduced. "Today, we are able to suppress the viral load with a variety of medication choices – and that has allowed us to focus more on the bigger picture of overall health and the ability to live well with HIV." 
The "bigger picture" often includes preventing or treating illnesses that are more common with age, such as diabetes, stroke and certain types of cancers. But it also includes managing other risks that are more commonly seen in people living with HIV.  
"People with HIV are more likely to smoke, more likely to have substance use and more likely to live in poverty," says Arbess, pointing to the need for a comprehensive approach to care. "Sometimes the risks are age related and sometimes they are lifestyle related." According to Dr. Arbess, this is the work that keeps his clinic busy. 
This raises another important aspect of optimal HIV care: addressing the issue of polypharmacy, which is defined as the concurrent administration of five or more medications (a threshold that has been associated with adverse health outcomes). 
"A lot of older people with HIV are on treatments for other health conditions, like blood pressure, diabetes, cholesterol, depression or chronic pain, and that is where drug interactions and overlapping toxicities can come into play," says Arbess, who believes it's important to do an annual medication review with older individuals to see whether there is an opportunity to simplify their medication regimen.  
The long-term, chronic nature of HIV also raises the importance of communication between the person living with HIV and their healthcare professional – especially as their treatment needs evolve over their lifetime. Open dialogue is key to identifying and planning for these needs in order to improve health outcomes.   
"Many of my patients tell me they don't care about their numbers," says Arbess, referring to the numbers associated with viral load. Instead, they place a higher priority on how they feel. "They want to live their lives with as little disruption from HIV as possible."  
Today's treatment goals are about more than treating the infection – they are about enriching life. This underscores the importance of the work Dr. Arbess and his clinic are doing to help people living with HIV, beyond medication considerations.   
In addition to working with patients on healthy eating, exercise and smoking cessation, Dr. Arbess notes that people living with HIV also need support with mental health and its far-reaching implications. Among these are drug and alcohol addictions, poverty and under-housing – all of which are addressed in the comprehensive approach that Dr. Arbess and his team take to provide those they care for with the greatest chance of success. "We work to connect people with the support they need," says Arbess, explaining that sometimes that may mean a dietitian or gym membership, and sometimes it means addiction counselling, housing, or financial assistance through the government or other programs.  
In 2013, a global organization called UNAIDS set targets aimed towards eliminating AIDS as a public health threat by 2030. Known as UN 90-90-90, the defined targets are:  
By 2020, 90 per cent of all people living with HIV will know their HIV status.

 

By 2020, 90 per cent of all people with diagnosed HIV infection will receive antiretroviral treatment.

 

By 2020, 90 per cent of all people receiving antiretroviral therapy will achieve viral suppression. 

 
When these three targets have been achieved, at least 73 per cent (90 per cent x 90 per cent x 90 per cent) of all people living with HIV (PLHIV) will be virally suppressed. 
So how is Canada doing? As of 2018, the last year for which Canadian data is available, an estimated 87 per cent of Canadians living with HIV were diagnosed. Of those people diagnosed with HIV, an estimated 85 per cent of were on treatment, and an estimated 94 per cent of people receiving HIV treatment had a suppressed viral load. While this progress is good, Canada is still falling short on the targets for diagnosis and treatment. But for people living with HIV who are able to receive antiretroviral therapy, we are now in a position to address their broader needs. 
Is it time to think beyond viral suppression? Ask your doctor about your HIV treatment options and visit https://www.myhivtreatmentoptions.ca/ for more information and questions you can use for your next discussion. 
This story was created by Content Works, Healthing.ca's commercial content division, on behalf of a Canadian healthcare company.