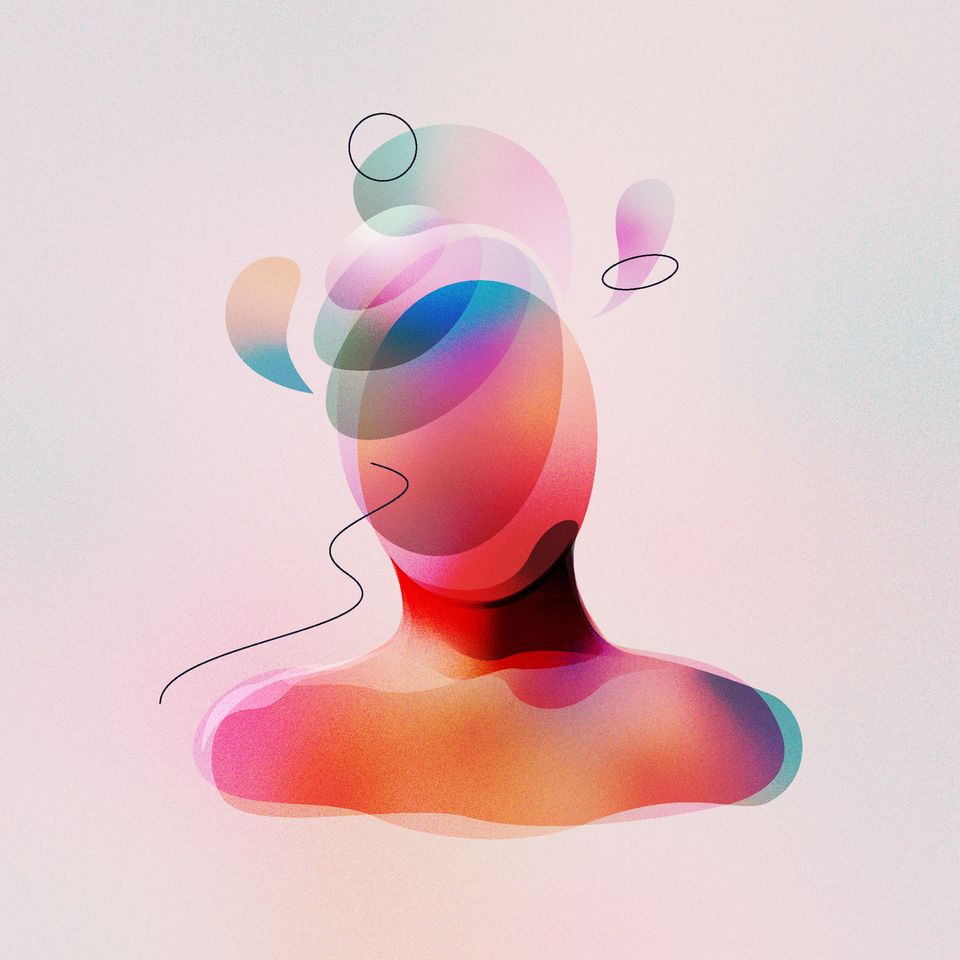 The world doesn't need another health site. That's why we created something that's so much more.
Welcome to Healthing, a place for trending health news and credible information, but also a destination for inspiration, advocacy, connection and real-life stories.
We are passionate about lived experience and giving a voice to people who face illness, trauma and loss, and also recovery and survival — stories that help others move forward. Stories that spark that thing in all of us that makes us want to reach out, get loud, speak up and make change happen.
Just as important is our focus on credible, expert information to help you manage your health, and the health of the people you care about. Our top-notch journalists go grassroots, talking to those on the frontlines of disease — healthcare providers, advocates, industry, policymakers, patients and caregivers — to bring you fresh, honest, and informative firsthand perspectives on living with illness, advocating for change and shaping policy.
We also value our partnerships. From patient and advocacy associations, educational institutions, government and industry partners, Healthing's Verified Voices program is a growing network of resources that complement our already robust coverage of health and wellness. We are dedicated to supporting organizations that work hard to make life better for Canadians, and whether their mission is disease awareness or influencing policy, Healthing is committed to helping them tell their stories and share their knowledge — not only because you should hear about it, but because it's the right thing to do.
Sound like we are doing a lot? Absolutely. And it's amazing.
It's nice to see you here.
Sincerely,
The Healthing Team
Our editorial team
Lisa Machado, Executive Producer
Lisa is a former financial journalist who, after being diagnosed with a rare leukemia, turned her attention to the challenges faced by patients in the healthcare system. She is a leading patient and caregiver advocate, and has been interviewed  writes a regular column called, SHIFT, that takes a look at life through the lens of a consumer of healthcare.  In addition to her work on Healthing, she runs a non-profit organization that supports people living with Chronic Myelogenous Leukemia. When she's not writing, Lisa is hanging with her two fabulously cool kids, or cuddled up with her dogs Ezekiel and Archie while listening to Springsteen on repeat.
Emma Jones, Writer/Editor
Emma Jones is a Graduate Fellow and a Master of Journalism candidate at Ryerson University, holding an Honours in Neuroscience from the University of Toronto. She was previously named a Venture Sinai Fellow for her ability to engage audiences of varying backgrounds in complex, scientific topics. As well as being the Podcast Editor for current season of the Review of Journalism podcast Pull Quotes, Emma leads Healthing's "What it Feels Like" series, which tells powerful stories of courage and resilience. When she isn't writing, Emma enjoys watching '80s horror movies and rearranging the furniture when her partner's back is turned. To date, Emma considers her greatest accomplishments cutting back to two cups of coffee a day and getting through the entire series of Lost — yes, even the last season.
Maija Kappler, Writer/Editor
Maija is a reporter, writer and editor who's originally from Montreal, but is now based in Toronto. She's previously worked at HuffPost Canada and The Canadian Press, and her work has appeared in The Globe & Mail, the Toronto Star, La Presse, Maisonneuve, The Hairpin, and The Walrus. Her name is pronounced like Maya.
Contributors
Sadaf Ahsan is a freelance arts and culture writer and web editor. She moonlights as co-host of Frequency Podcasts' The Reheat and as blog editor at Shameless Magazine. Her work has also appeared in Refinery29, Bitch, and Chatelaine.
Nick Beare is a freelance writer, journalist and all around fun guy. Born and raised in the GTA, Nick lives in Toronto with his wife and dog, Mugsy, who is prominently featured in as many articles as possible. When he's not trying out new recipes in the kitchen, Nick enjoys exploring the Toronto food scene and travelling as much as possible (mostly for the food). Also an admitted sports fanatic, Nick feeds his addiction by playing golf in one half of the year and watching the Montreal Canadiens in the other. He can be reached at n.beare@yahoo.com.
Maja Begovic is a marketing and communications director at The Leukemia & Lymphoma Society of Canada. Her work has appeared in The Globe and Mail, National Post and other Postmedia publications. Maja contributes expertly written disease awareness stories to Healthing, and helps readers find answers to their most pressing questions. Her advice column, Asking For a Friend, appears every Friday.
Andy De Santis is a registered dietitian and author with a private practice in the Toronto area. He is also an avid nutrition blogger who spends his free time either eating, writing or talking about kale. Beyond writing and working with clients, Andy has a special passion for food humour, which you can find @AndyTheRD.
Vanessa Hrvatin is a multimedia journalist, science writer, and science communications specialist. She was the 2017/2018 recipient of the Michelle Lang Fellowship, and spent a year working at the National Post and Calgary Herald on a series about Fetal Alcohol Spectrum Disorder (FASD) which was published in Postmedia newspapers across the country. Her work has also appeared in the Globe and Mail, Maclean's, Reader's Digest, the Canadian Medial Association Journal News and the Toronto Star, and she spent time at Global News BC as a broadcast writer.When she isn't writing, you'll find Vanessa curled up with a good book, hiking a mountain, or on a tennis court.
Dave Yasvinski is a freelance writer, editor and designer with over two decades of experience in Canadian media. His most recent work has focused on the health and cannabis industries, two subjects near and dear to his heart. When not locked to his laptop, Dave enjoys long walks on the beach with his dog, quiet nights in with his wife and spending quality time with his guitar. He can be reached at yasvinski@gmail.com or the local dog park.
Verified Voices & Industry Partners
BioSyent
BioSyent Pharma Inc. is based in Mississauga, Ont., and is listed on the TSX Venture Exchange (TSXV:RX). BioSyent's products provide a distinguishable benefit to patients and their healthcare providers, and are distributed to pharmacies and hospitals throughout Canada.
BioSyent Pharma Inc. has deep expertise and experience in the iron deficiency anemia therapy and prevention market, and is the maker of FeraMAX®, the #1 recommended oral iron supplement in Canada by physicians and pharmacists.
Canadian Digestive Health Foundation
Canadian Digestive Health Foundation (CDHF) is Canada's trusted resource on digestive health. Committed to providing useful, up-to-date information and research to help Canadians better manage digestive conditions and live healthier lives.
Centre for Mindfulness Studies
The Centre for Mindfulness Studies is a charitable social enterprise founded in 2011 in downtown Toronto. It is the leading professional development and service delivery organization for mindfulness-based interventions in Canada. The centre provides mindfulness-based cognitive therapy (MBCT), mindfulness-based stress reduction (MBSR), mindful self-compassion (MSC) and specialized mindfulness training to the general public, healthcare providers, and social service professionals.
Clinical Trials Ontario
Clinical Trials Ontario (CTO) is a leading organization in the clinical trials community dedicated to strengthening, promoting and capitalizing on Ontario's competitive advantages for conducting high-quality clinical trials. Clinical Trials Ontario works collaboratively with industry, research institutes, patients and the public and other health innovation organizations to improve the clinical trials environment and attract investment to the province, while supporting the highest ethical and quality standards.
Diabetes Canada
Diabetes Canada, formerly The Canadian Diabetes Association, is a registered charity supporting patients, caregivers and healthcare professionals, and advocating for an end to the disease. A selection of their work is shared with Healthing readers here.
Insulet
Insulet Corporation is an innovative medical device company dedicated to making the lives of people with diabetes and other conditions easier through the use of its Omnipod® product platform. The Omnipod® Insulin Management System provides a unique alternative to traditional insulin delivery methods. With its simple, wearable design, the disposable Pod provides up to three days of non-stop insulin delivery, without the need to see or handle a needle. Insulet also leverages the unique design of its Pod, by tailoring its Omnipod® technology platform for the delivery of non-insulin subcutaneous drugs across multiple therapeutic areas. Founded in 2000, more than 140,000 users across the globe rely on Insulet's Omnipod ® Insulin Management System to bring simplicity and freedom to their lives.
Leukemia & Lymphoma Society of Canada
Leukemia & Lymphoma Society of Canada is the single largest voluntary health agency dedicated to blood cancers in Canada. LLSC funds lifesaving blood cancer research across the country and provides information and support services free of charge to people affected by a blood cancer and their families. Its mission is to cure leukemia, lymphoma, Hodgkin's disease and myeloma, and improve the quality of life of Canadians affected by blood cancers.
Movember Canada
Movember Canada is the leading charity changing the face of men's health on a global scale, focusing on mental health and suicide prevention, prostate cancer, and testicular cancer. The charity raises funds to deliver innovative, breakthrough research and support programs that enable men to live happier, healthier, and longer lives. Committed to disrupting the status quo, millions have joined the movement, helping fund over 1,250 projects around the world.
Obesity Canada
Obesity Canada-Obésité Canada is Canada's authoritative voice on evidence-based approaches for obesity prevention, treatment and policy. Our mission is to improve the lives of Canadians affected by obesity through the advancement of anti-discrimination, prevention and treatment efforts.
Save Your Skin Foundation
Save Your Skin Foundation (SYSF) is a national patient-led not-for-profit group dedicated to the fight against non-melanoma skin cancers, melanoma and ocular melanoma through nationwide education, advocacy, and awareness initiatives. Save Your Skin Foundation is committed to playing an active role in reducing the incidence of skin cancer in Canada, and to providing compassionate support for all Canadians living with skin cancers.
Why we're here
Twelve years ago, Lisa Machado was diagnosed with a rare blood cancer. Her experience changed the way she thinks about health care, and inspires her work as Executive Producer on Healthing. Read more.
Editorial guidelines
Learn more about the content on Healthing and our journalistic standards here.
Share your story
Find out how to submit opinion pieces and reported stories to Healthing here.